Plasma Surface Activation Equipment
By definition, all surface treatments require special attention to the first atomic layer.
The first step to any surface treatment, being PVD or other coatings, consists in a phase of cleaning followed by surface activation.
Various types of plasma excitation are available depending on the nature of the workpieces or substrates and the expected result.
The P300 plasma treatment machine is the solution, using either Microwave or LF (Low Frequency) or RF (Radio Frequency). The newborn P300 treatment equipment is a versatile cold plasma surface activation system which enables the integration of those three technologies at choice. Configurable in terms of pumping and gas lines, it guarantees a simple and efficient implementation regardless of your filed of activity.
With a user-friendly, touch-screen and easy-to-access control interface, the P300 Plasma Surface Treatment Equipment enables you to quickly familiarize yourself with the equipment device and to its use.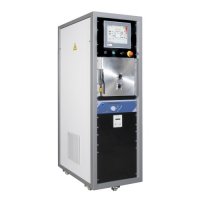 | | |
| --- | --- |
| Chamber dimensions | 300 x 300 x 300 mm |
| Bias Power | Radio Frequency, High-Frequency, Microwave |
| Polarization | Direct (substrate holder) / Indirect (Antenna) |