Decorating Thin Films Deposition Equipment
The parts to be processed get more and more complex with very different shapes. Those restrictions obliged us to work in a different way in order to offer our customers the possibility to integrate three-dimensional parts in a uniform manner.
It is from this state-of-the-art technology that the DECORA760 equipment for thin films deposition was born in a decorating purpose.
Originally developed for the watchmaking industry, this equipment is also now used in new sectors such as the medical industry.
The operating principle of this equipment is based on scrolling the parts to be processed on a carousel placed between two cathodes. The thin films deposition is then spread over the entire parts' surface.
Often based on multi-layered extremely complex and reactive processes, the colorization has found its production tool.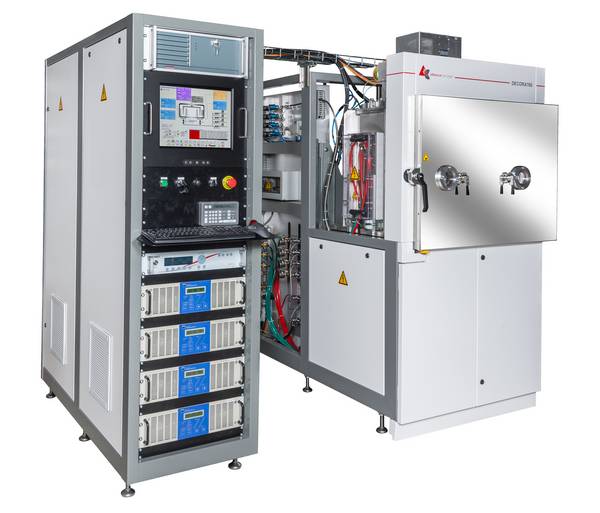 Characteristics of the decorating Thin Films Deposition DECORA equipment
| | DECORA760 |
| --- | --- |
| Chamber Dimensions (mm) Ø760 x 700 | Ø760 x 700 |
| Usable Coating Surface (mm) * | Ø540 x 310 |
| Coating Surface Uniformity | ± 2% |
* Usable coating surface given as an example