Leak Testing for the Military (Defence) Industry
Military related applications are diverse. To ensure the user's safety, a perfect tightness of military products is required. By this way, according to your specific needs, we can set up a leak detection system based on the leak detection by Helium or H2 tracer gas. We have mastered this reliable, accurate and adaptable method for more than 25 years.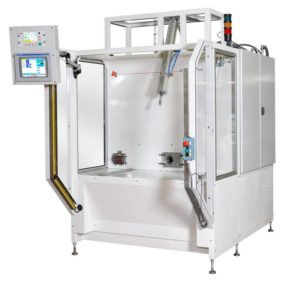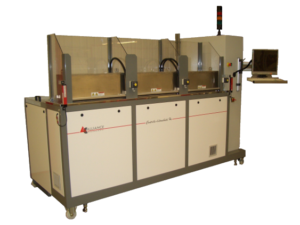 Night Vision Cryostats Leak Testing System
For this specific issue, we have developed Helium and H2 leak detection system, based on the so-called 'global spraying' method. Placed in an appropriate detection chamber and connected to a pumping system, the parts to be tested are emptied of their air. The chamber is then filled in with pressurized helium. Should there is a defect in the parts, the tracer gas will be sucked out through the micro-defects due to the vacuum created by the pumping and thus detected by the analysis cell.