Thin Films Deposition Equipment for the Optical Industry
Alliance Concept designs and produces cutting-edge thin films deposition equipment for the optical industry.
Optical thin films are used in a very large number of industries:
Aerospace: telescopes are equipped of mirrors with thin films deposition treatment; satellites are equipped with complex optical filters.
Aeronautics: aircrafts' windscreens are treated to conduct electricity (for defrosting)
Construction: buildings are covered with "smart" glasses
General public: comfort is optimized for glasses wearers thanks to optical glasses anti-reflective treatment
Media: CD, DVD, Blu-ray…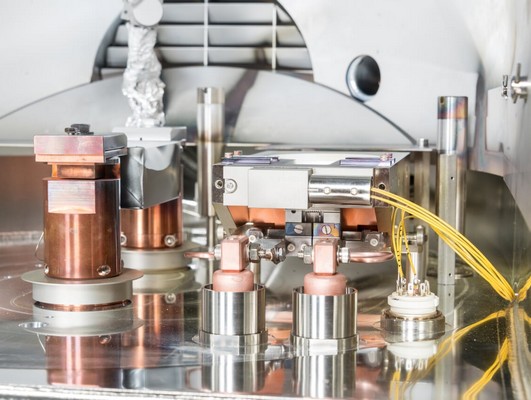 The quality of the thin films deposition is a key element in the performance of the optical systems in which they operate.
Controls performed in-situ make the automated development of complex optical filters possible with a very large number of films deposition (several hundreds). By combining both physical and optical measurements,we can achieve high-performance systems that combine electron gun and ion assistance.