Sputtering Machine
This range of sputtering machine is developed for the metallization of substrate in series (not necessarily metal, but also oxides). Machines are equipped with a load lock for multi-level loading/unloading operations and incorporate rectangular cathodes. Substrates are treated horizontally by pallet.
This production machine is designed to increase production rates. In fact, the loading and unloading of pallets are performed in down time.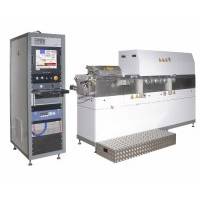 This equipment is a PVD Thin Films Deposition Frame with horizontal scrolling of the substrate under the cathodes. The main advantage of this equipment is to perform loading/unloading operations in down time.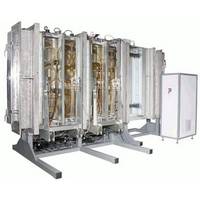 LINE1500 is a PVD Thin Films Deposition system with vertical scrolling. In such a chamber, substrates' dimensions correspond to photovoltaics standards and GEN IV flat screens.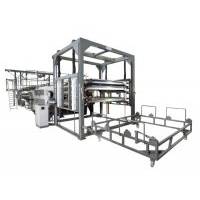 Cutting-edge system of our future vision of PVD thin films deposition equipment, the LINE2000 frame incorporates the functional principle of the LINE440 system with deposition by horizontal scrolling of the substrates under the cathodes.
Comparative features of the LINE Sputtering Machines
| | LINE440 | LINE1500 | LINE2000 |
| --- | --- | --- | --- |
| Chamber Dimensions (mm) | 4400 x 440 x 340 | 2600 x 2000 x 300 | 7800 x 2300 x 600 |
| Usable Coating Surface (mm) * | 420 x 310 | 1000 x 1000 | 2000 x 2000 |
| Coating Surface Uniformity | ± 2% | ± 5% | ± 5% |
*Usable coating surface given as an example