Thin films for optical devices are used in more and more industries :


Space : instruments that are used to explore Space are equipped with mirrors treated using thin film deposition technologies. Satellites also features complex optic fibres,
Aviation industry : glass treatments,
Buildings : buildings are covered with "intelligent" Windows,
General public : ophthalmology is a long time user of thin film technologies that are used to optimise the comfort of the eyeglass wearers,
Information media : despite the quick growth of flash memories, optical media are still commonly used.
-
The quality of the deposited films is a key element to the performances of optical systems for which they are used.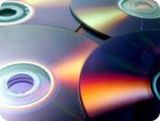 Alliance Concept designs and assembles quality equipments with one major aim : our customers' full satisfaction.

Controls performed in-situ make possible automatic production of complex optic fibres with several hundred layers. By combining physical and optical measurements, we build high performance systems with both electron beam gun and ionic assistance.
To answer the challenging needs of one of our customer's project, we've developed an equipment with a capacity of 2 m x 2 m, equipped with several magnetron cathodes. Unique, this equipment is the perfect testimony to our ability to build large sized machines.


[grisAC]For this field of application, we recommend the following equipment(s) :
EVA760 [/grisAC]