The Energy industry is as vast as varied, but moreover absolutely necessary. From high-pressure gas tubes to gas meters

, to switch gears or even fuse holders

, numbers of applications could not work without these products being perfectly gas tight
Amongst these parts, those using SF6 gas present a particlarly fine challenge. Indeed, as well as safety risks that would come from a leak of gas of such systems, SF6 is a greenhouse gas that has been officialy pointed at by the Kyoto protocol. Thus, this is also a environnemental issue.
That being said, it is an absolute necesity to correctly validate the gas tightness of your products prior to bringing them onto the market. We propose solutions based on leak detection technology such as helium tracer gas which provide high level of sensivity and great reliability.


[grisAC]For more information, download our information flyer (PDF file) :
Helium leak testing for Energy parts [/grisAC]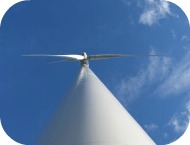 Alternative energies is also a hot and dynamic topic. From photovoltaic cells to wind turbines, Alliance Concept provides robust, cost-effective and moreover upscalable systems that will definitely match your needs.

Testing one or several samples at a time, fully automatic, semi-automated machines or even manual systems for limited series production or repair... give us a context, we'll do the rest !