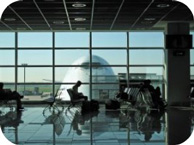 The air transport market is a global economic reality. Challenging the high cost of kerosene, the number of flights as well as passengers still increases.
For instance, French national and international passengers traffic has increased of about 4 points in 2011 compared to 2010 [1]. Moreover, 2011 was strongly marked by record orders for both of the world class aircraft manufacturers, Airbus and Boeing. More flights, more aircrafts, more parts to control !

Building on excellent feedback, Alliance Concept has proved over the last 25 years that its leak testing systems based for example on helium spectrometry technology are reliable, upgradeable and robust.


For more information, download our information flyer (PDF file) :
Helium leak testing for Aeronautics and Aerospace parts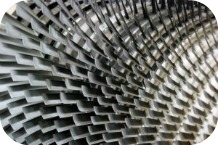 We'll design and realise systems based on helium tracer gas that will match your strictest requirements.

This test method is non-destructive and will guaranty you reliable, sensitive and clean measurements for each and every parts to be tested : motor parts, landing gear systems, brakes (brake pistons

, piping), primary and secondary command systems.


We'll chose together which system suits your needs best : manual, automated or semi-automated systems, global or local test methods. Because our machines are adaptable, you'll appreciate our long-term collaboration which is one of our main strength.